Marriage
Join our Facebook page for more Marriage updates!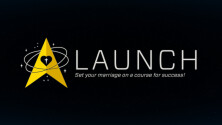 LAUNCH | Tuesdays, Sept. 13th thru November 1st | 6:30 PM to 8:30 PM
One of the most difficult steps in putting a rocket into space is lifting it off the launch pad. The amount of energy needed to break the grips of gravity are enormous compared to the amount of energy needed to propel and steer the rocket once it breaks the gravitational pull of earth. The same can be true with marriage.
For most couples it's the first years of marriage that are the most difficult: the launch portion of their marriage. It takes a tremendous amount of love, grace, mercy and forgiveness to get through these years and to put your marriage on a path that leads you both to a wonderful place: a happy, healthy and strong marriage.
This class will help you set a new direction for your marriage. So, put on your seatbelt and get ready to set your marriage on a course only God can imagine. Then, enjoy the ride. Sign up for Launch today!
To register, click here

re|engage | Tuesdays, Sept. 6th | 6:30 pm to 8:30 pm
This is Fellowship Bible Church's marriage enrichment ministry. Marriages in any condition can benefit, whether struggling to get along, broken, or the couple simply wants to grow closer together. Re|engage examines God's design for marriage and applies principles from the Bible to guide couples towards growth in their relationship with each other. For more information about re|engage, click here.
To register, click here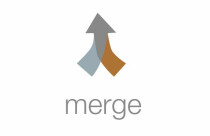 Merge | Tuesdays, Sept. 27th – Nov. 15th | 6:30 pm to 8:30 pm
MERGE is the perfect next step for couples seriously dating and considering marriage, or for those couples who are recently engaged looking for premarital counseling. During this 8 week course we will cover important topics that impact a marriage! Some of the topics include: Understanding, Communication, Family/In-Laws, Expectations, and Biblical view of marriage. Join us for a fun and informative look at what married life can look like when we follow God's perfect plan!
To register, click here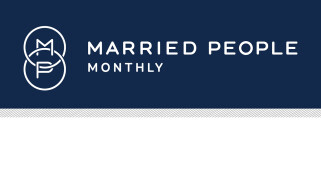 Married People is a strategy we use to provide couples with practical tools to help them practice the 4 Core Habits to improve their marriage:
Have Serious Fun
Respect and Love
Love God First
Practice Your Promise.
By choosing to be a part of our Married People Community, you will receive a monthly email full of ideas and insights that will spark great conversations, help you be intentional with your marriage, and may even cause you to laugh together. We'll also send you some great "at home" date night ideas and notify you of any church date-night experiences that are scheduled. Bonus perk-any new and interesting blogs on marriage or any specials for our married couples will come to you first!
If you are looking for a simple way to give your marriage a major advantage, joining our Married People Community is the one easy thing you can do.
To join Married People Community, click here
MP - Monthly Supporters