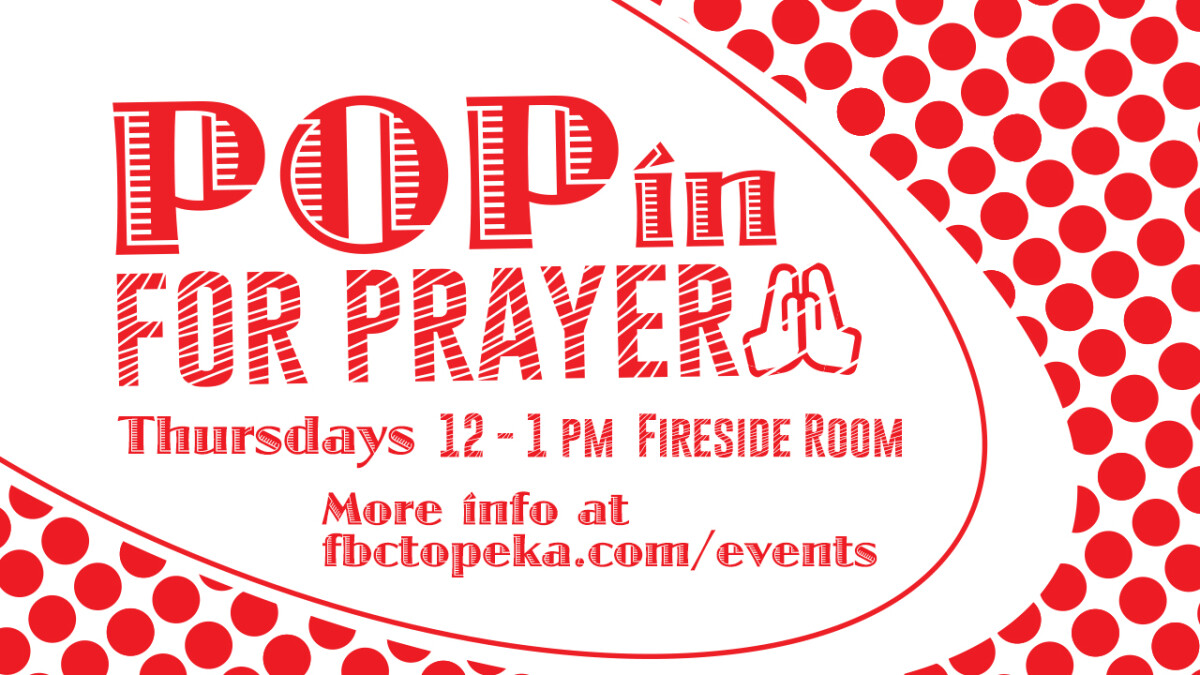 Every Thursday, 12:00 PM - 1:00 PM
Ladies, join us during the "lunch hour" for a refreshing, encouraging and beautiful time of prayer.
Pop in for Prayer is a sweet time to simply pop in at your convenience during the Noon hour to either pull a prayer card and pray for others or have Cheryl Hishmeh, Lorraine Haug or Chelle Knapp come around you with prayer.
When - Every Thursday from noon to 1:00
Where - Fellowship Bible Church Fireside Room
Why - Because during this time of social distancing we need each other more than ever and we know that the most we can do in any situation is to pray.