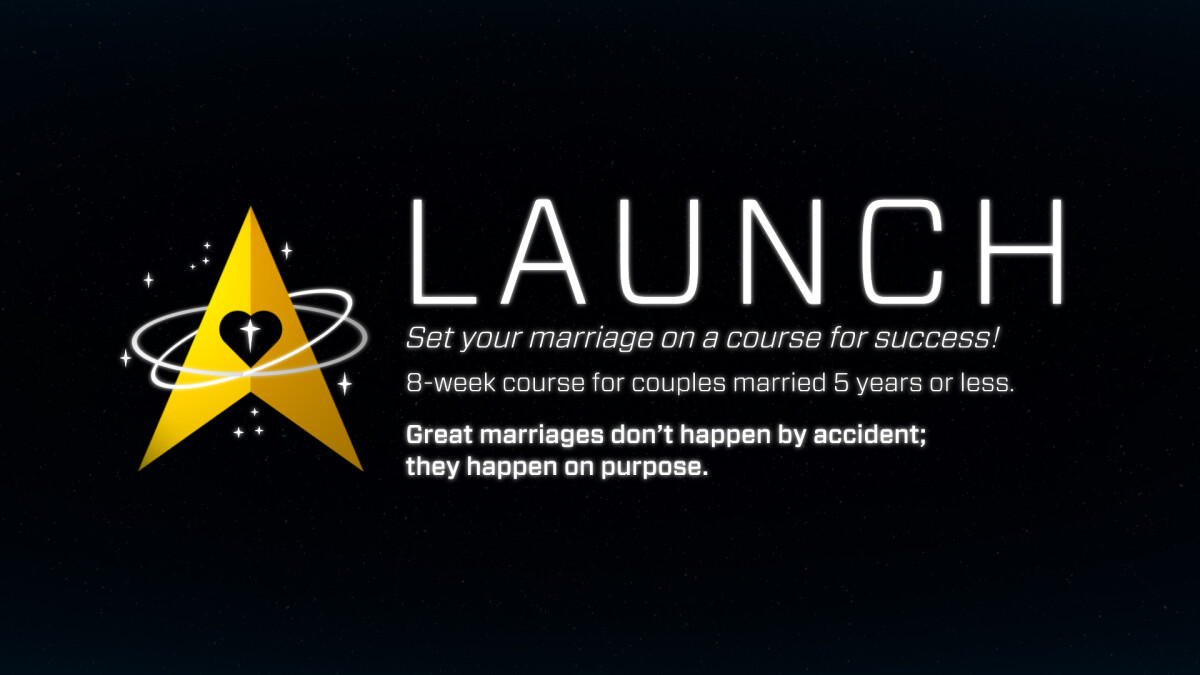 Every Tuesday, from 09/13/2022 to 11/08/2022, 6:30 PM - 8:30 PM
Are you newly married? If yes, then
Launch is the perfect class for you!
This study is designed to help first time marriages of 5 years or less. One of the most difficult steps in putting a rocket into space is lifting it off the launch pad. The amount of energy needed to break the grips of gravity are enormous compared to the amount of energy needed to propel and steer the rocket once it breaks the gravitational pull of earth.

The same can be true with marriage. For most couples it's the first years of marriage that are the most difficult: the launch portion of their marriage. It takes a tremendous amount of love, grace, mercy and forgiveness to get through these years and to put your marriage on a path that leads you both to a wonderful place: a happy, healthy and strong marriage.

Cost $54 per couple (price includes study & material)
Early Bird discount $44 per couple (until Sept. 6th)
Launch will help you set a new direction for your marriage. So, put on your seatbelt and get ready to set your marriage on a course only God can imagine. Then, enjoy the ride!
Childcare is available for children 3 months thru 5th grade. Cost $5 per child for the entire session.
Click HERE for Childcare registration or follow the link in your confirmation email to register. *Registration is required for children*