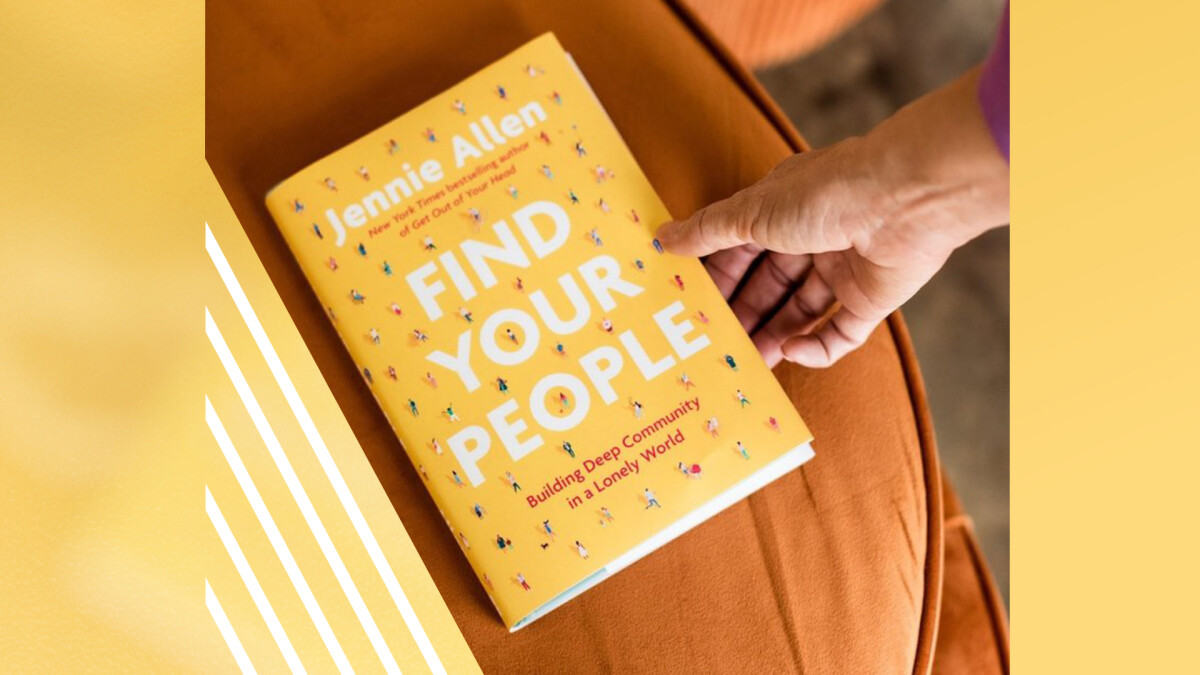 Every Monday, Tuesday from 06/13/2022 to 08/01/2022
WE AREN'T SUPPOSED TO BE THIS LONELY.
In a world that's both more connected and more isolating than ever before, we're often tempted to do life alone, whether because we're so busy or because relationships feel risky and hard. In Find Your People, bestselling author Jennie Allen draws on fascinating insights from science and history, timeless biblical truth, and vulnerable stories from her own life.
Monday evenings, June 13th - Aug 1st, 6:30pm-8:00pm
Tuesday mornings, June 14th - July 25th, 9:30am-11:00am
Fellowship Hall at Fellowship Bible Church, 6800 SW 10th.
The cost will be $20, which will include the book which you will receive at the first class, and the Bible Study. There's an $5 discount for anyone who signs up by 5/21/2022, so sign up early to get the discount! **We will not have class on July 4th**
Please prayerfully consider volunteering to serve at one of our bible study classes.
Classes don't run without volunteers so servers are crucial!

Here are the serving opportunities:
Greeter: Welcome and direct ladies until 5 minutes after the start time.

Hospitality: Set up snacks/beverages, clean up after the study.

Decorating: Set up the tables and put things away at the end of the study.

Tech: Run tech needs during class. Training will be provided.

Table Leader: Attend team check-ins, lead table discussion, connect during the week and share info with your ladies.
Childcare is available for children 3 months thru 5th grade.
Cost $5 per child for the entire session. Follow the link in your confirmation email to register your child/ren.
*Registration is required for children*
Also there will be NO childcare available for the Tuesday morning class.