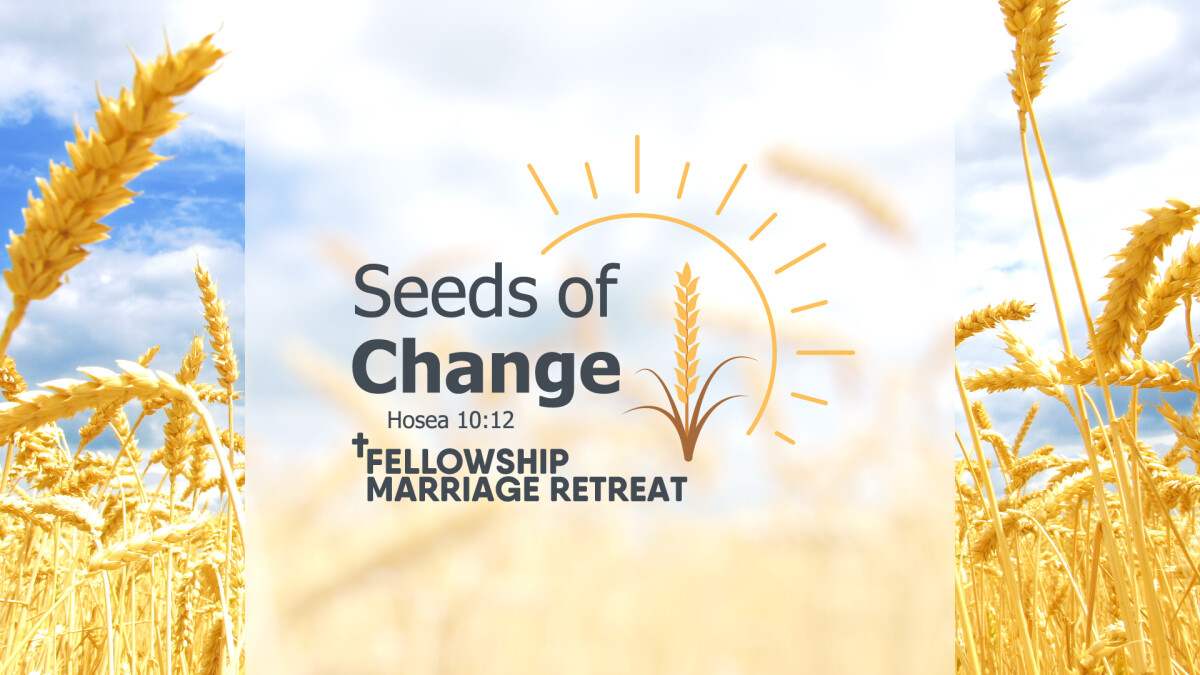 Daily, from 07/22/2022 to 07/23/2022, 6:00 PM - 12:30 PM
Fellowship Marriage Retreat: Seeds of Change
July 22nd-23rd
Using the Biblical principle that you reap what you sow, we're hoping to help you sow some great seeds of knowledge and practical things you can do today, to help you reap a harvest of a happier and healthier marriage tomorrow.
The weekend will consist of a Friday night romantic dinner at Fellowship Bible Church and a special breakout session on communication. Then, spend the night at the Hilton Garden Inn (optional), and wake up to a continental breakfast and two additional breakout sessions on money and sex. We'll wrap the entire retreat up by 12:30p.m. on Saturday!
We're excited to feature some of Topeka's best professional counselors on these subjects to help you set a new direction for your marriage.