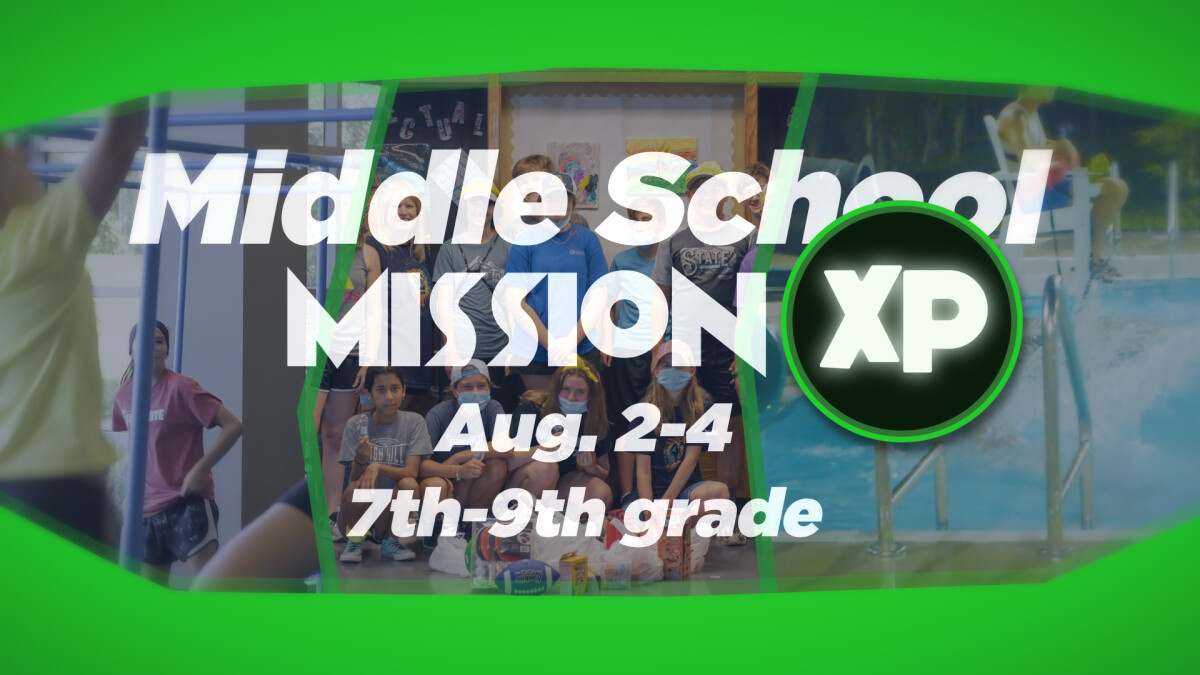 Daily from 08/02/2022 to 08/04/2022
Middle School Mission XP is returning this summer!
This local serving experience is August 2 - 4th for students going into 7-9th grade.


Here is what we are going to do: SERVE and have FUN.
Tuesday night we'll be at FBC for fun games, worship, and a message. Students will be picked up Tuesday night and be dropped back off at Fellowship Wednesday morning for our Mission XP and more fun.
Wednesday morning and afternoon will be spent serving our city with local outreach partners and we'll end the day with a scavenger hunt!
Again, we'll serve on Thursday morning, then eat lunch, and cap this event off with a POOL PARTY!
Please see the drop-off and pick-up schedule below:
Tuesday - Drop off by 5:00pm at Fellowship
Pick up at 9:00pm at Fellowship
Wednesday - Drop off by 9:00am at Fellowship
Pick up at 6:30pm at Fellowship
Thursday - Drop off by 9:00am at Fellowship
Pick up at 3:00pm at Blaisdell Pool at Gage Park

The cost is $35 per student. (Price includes, dinner Tue., lunch Wed., Thur., T-shirt, and the pool party)