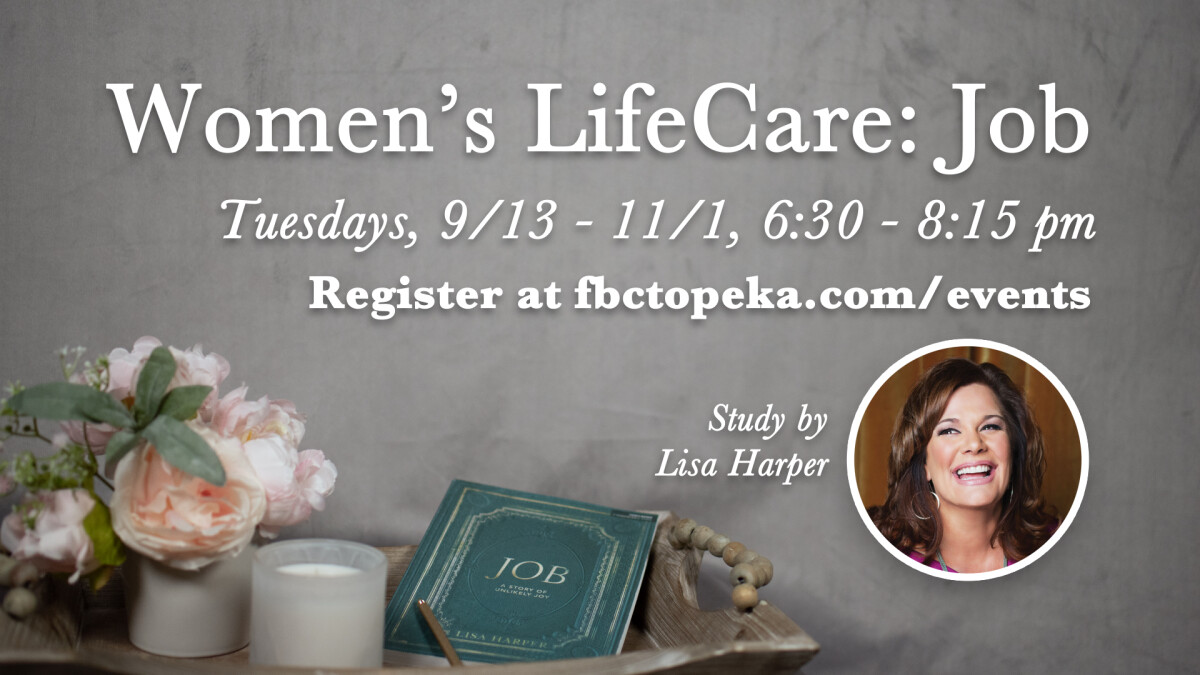 Every Tuesday, from 09/13/2022 to 11/01/2022, 6:30 PM - 8:15 PM
Job: A Story of Unlikely Joy, by Lisa Harper
Join us as we discover how to move on, make peace with painful memories and create a life that is Beautiful again!
Joy is the constant companion of the woman who trusts in the Lord. And while you can find it in friends, family, and circumstances, unfailing, persistent joy will only ever overflow from your relationship with Jesus. Just ask Job, the man from Uz who clung to God's goodness while all his worldly joys were stripped away.

How is it possible to hold onto such joy in times of sorrow?
During this 7-week session we will:
Discover the redemptive facet of Job's suffering
Learn to view pain as a way to strengthen your faith
Point others to the gospel
Trust in the Lord
God's providence will never take you to a place where His grace will not sustain you.
Cost $20 (price includes 7 week study & materials)
Earlybird discount $15 (until Aug 30th)
Childcare is available for children 3 months thru 5th grade. Cost $5 per child for the entire session.
Click HERE for Childcare registration or follow the link in your confirmation email to register. *Registration is required for children*