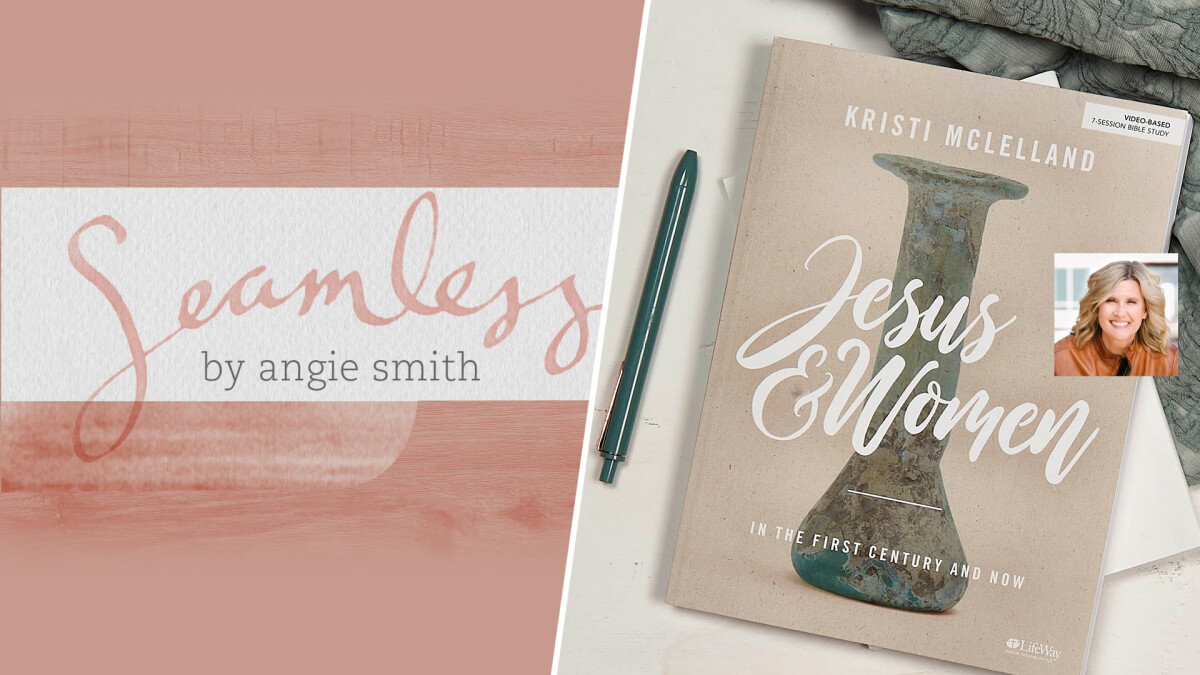 Every Monday, Tuesday from 09/12/2022 to 10/25/2022
Women's ministry is excited to offer two Bible Studies this fall!
Seamless by Angie Smith

- Monday evenings ONLY


In 7 sessions,

Seamless

covers the people, places, and promises of the Bible, tying them together into the greater story of Scripture. Whether you've grown up hearing Bible stories or you're exploring Scripture for the first time, the full story of the Bible can be overwhelming.

Jesus and Women by Kristi McLelland

- Monday evenings/Tuesday mornings


Join Kristi McLelland on those dusty roads of Galilee as she transports you back to Jesus' world, stepping into the footsteps of the women who came face to face with the living God. Over 7 sessions, examine the historical and cultural climate of first-century Middle Eastern society to not only understand Jesus more deeply but to fuel your worship of Him today.
Monday evenings, starting Sept 12th, 6:30pm-8:15pm
Tuesday mornings, starting Sept 13th, 9:30am-11:15am
Class cost is $20.
We are also offering the option of an EBOOK, so you can choose when you select which day you will attend class.
**If you already own the book, please email or call Angie Stewart, , or 785.478.0002 at the church M-Th, 9am-4pm, to pay a lower fee to attend the class**

Childcare is available for children 3 months thru 5th grade. Cost $5 per child for the entire session. Drop off opens 15 minutes before class.
Click HERE for Childcare registration or follow the link in your confirmation email to register. *Registration is required for children*
Click on the Class Image below to register: