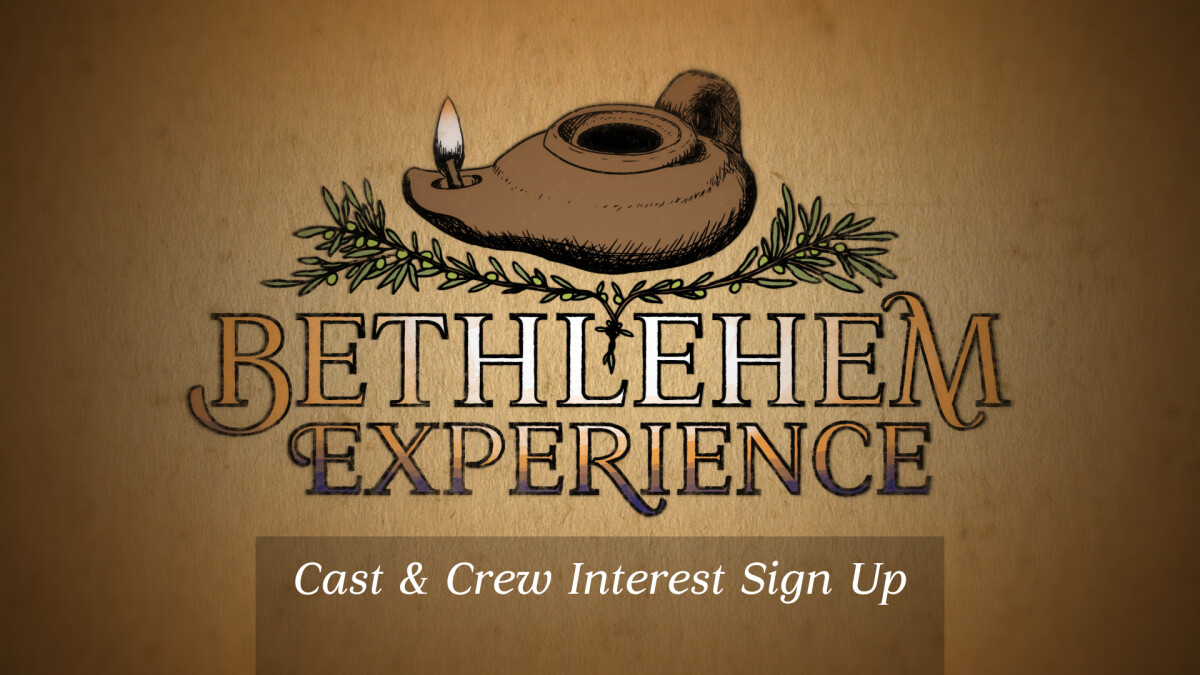 Tuesday, September 20, 2022 - Friday, September 30, 2022
We are gearing up for another awesome Christmas season with the Bethlehem Experience, but we need you!
Do you like to act? Do you like history? Would you like to guide people through the Experience? Then we have an opportunity for you!
Bethlehem Experience will run daily from Wed. Dec. 7th - Sun. Dec. 18th (week nights, 6p-9p, weekends, 9a-9p breaking for lunch and church service)
Please click the sign up link below to fill out the Google form and let us know what you are interested in doing - and thank you!