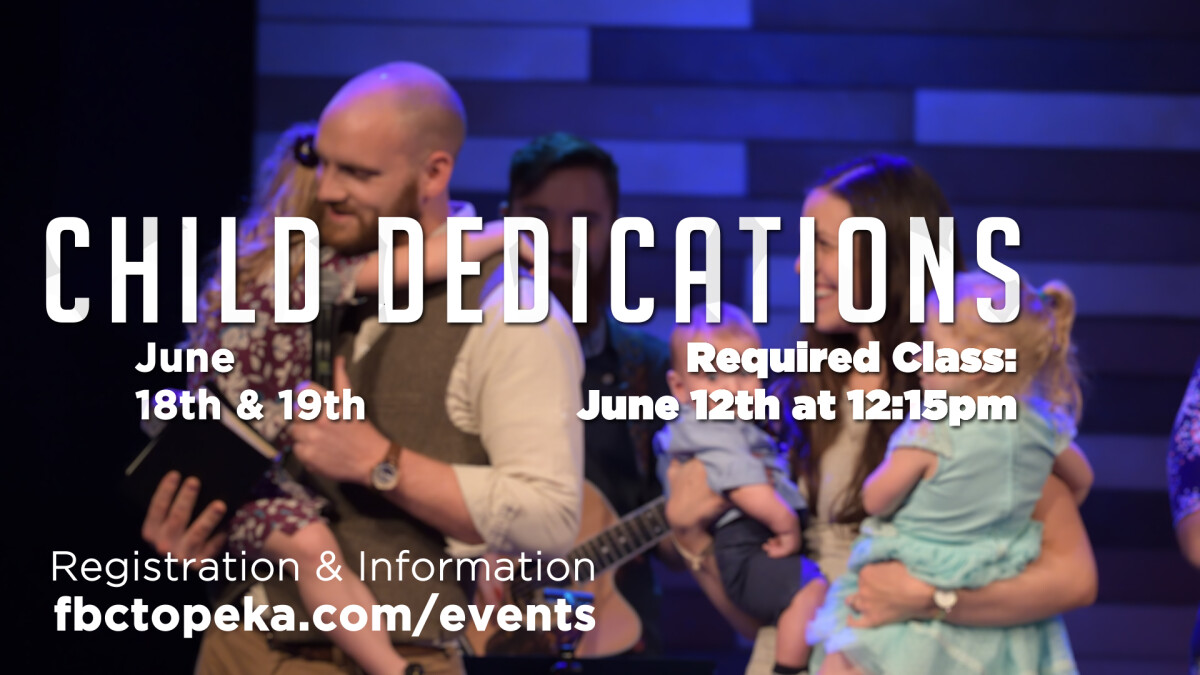 Sunday, November 13, 2022, 11:00 AM - 12:45 PM
Child Dedication is a special time set aside for parents as an act of trusting their child in the hands of God to be used by Him and for His glory. It is our desire to partner with you to celebrate the wonderful blessing(s) God has entrusted to you as well as pray, encourage and equip you as you focus on the challenging responsibility of parenting a child's heart. As part of each Child Dedication, we have a preparation class that is a prerequisite for Child Dedication. Light brunch will be served.

Dedications will take place the weekend of Nov 26th & 27th during all services.
Child Dedication Class: REGISTRATION